Kasoori Methi Dry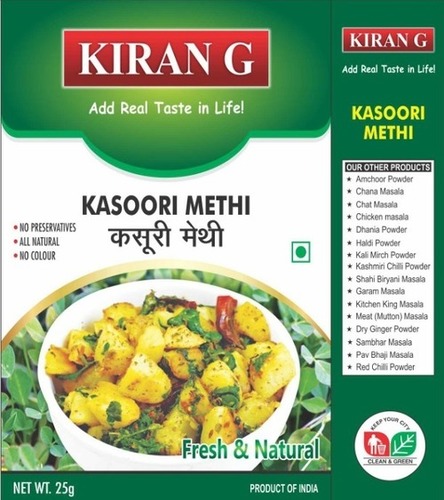 Kasoori Methi Dry
Fenugreek herb is a dried leaf and is used as a great taste enhancer in your daily food. It adds flavour and texture in daily vegetables, dals, Parathas, Naans etc.

Use Kasoori Methi n your simple Aloo Sabji and this will make it amazing...
Soak our Kasoori Methi in a lukewarm water for about 5 minutes and use it in a wide variety of dishes.
Get in touch with us